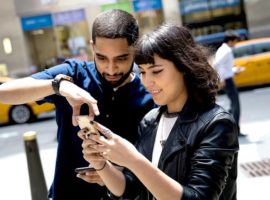 I know, I know, you're tired of hearing about Pokemon Go. We've all heard about the problems of Pokemon Go: car accidents, pedestrians suddenly stopping right in front of you, and people falling off of cliffs in search of that elusive Pikachu. Pokemon Go is like the Backstreet Boys of the 90s, you either love it or […]
Continue Reading...
Is it possible to reach a satisfying conflict resolution when there seems to be no middle ground? We've all been taught about compromise since we were children. You wanted to play tag and your friend wanted to go swimming. Your mom suggested playing tag in the swimming pool, and suddenly all your problems were solved. Unfortunately, in the […]
Continue Reading...
Have you ever found yourself saying "you're not listening", just to be followed up with "yes I am, here's what you just said…"? Well then this post is for you. Communication is a buzzword that people like to throw around, and most people can articulate to some degree what communication is. If I were to ask you […]
Continue Reading...